BeHappy Body Butter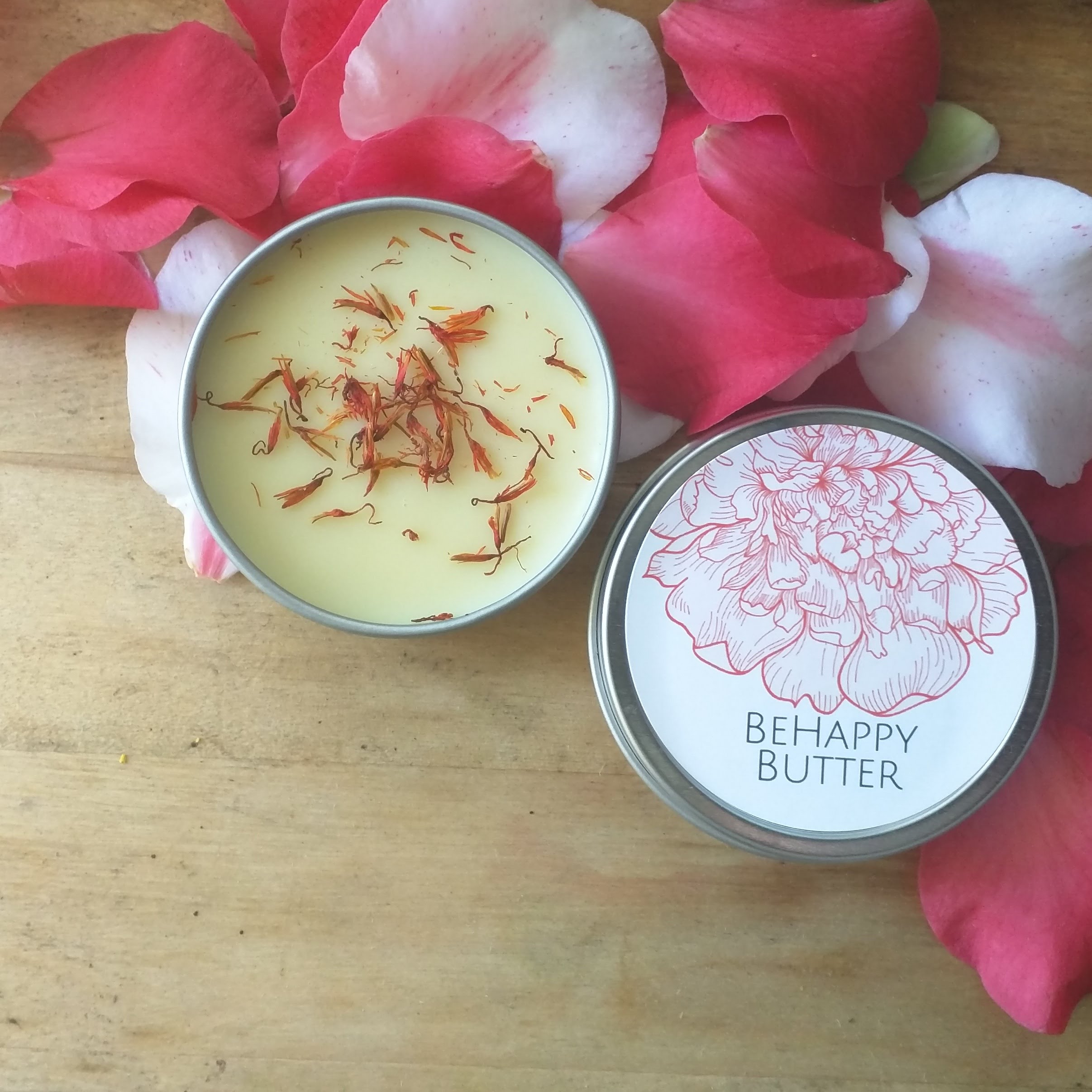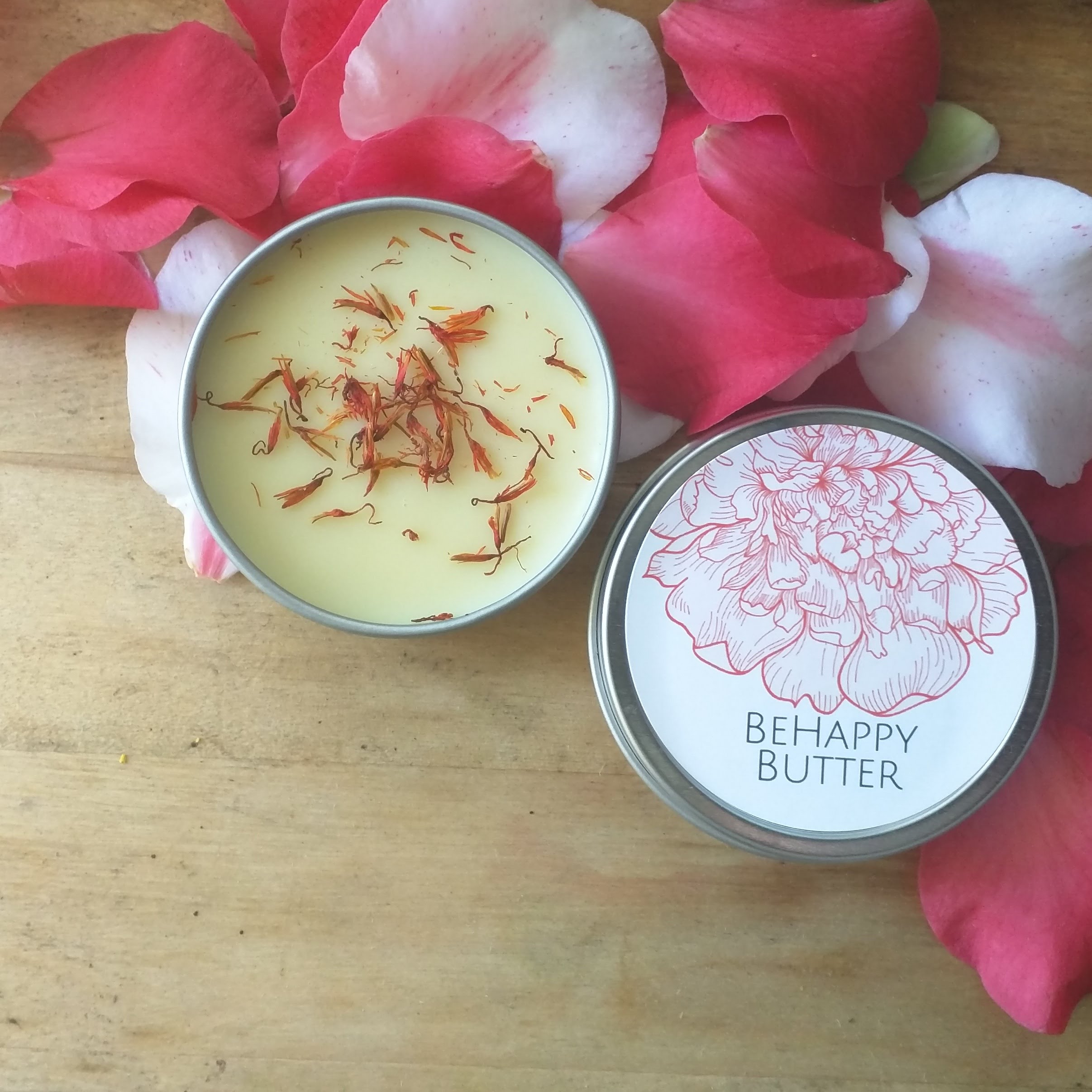 sold out
BeHappy Body Butter
Made with luscious natural fats mango butter, cocoa butter and coconut oil, BeHappy Body Butter is the thickest, richest, fattiest treat for your beautiful bod. Scented with the happiest smell in the world, pink grapefruit (which is also great for skin and circulation). Massage, moisturize, soothe and slather. No junk - just the fat. Sprinkled with a dusting of safflower petals. Tap them out before use or blend into the butter if you prefer.
Comes in a hefty 2 OZ screw cap tin. Warm a pea-sized amount in your hand and slather on. It is incredibly rich, so begin with the small amount until you see how much your skin needs. Resist the urge to eat it with a spoon!
Ingredients: Organic mango butter, organic cocoa butter, beeswax, organic coconut oil, organic safflower oil, pink grapefruit essential oil, vitamin e.