Hi Friends! I'm off with friends and family today celebrating the American Thanksgiving holiday. Instead of my usual roundup, I thought I'd share my natural health and wellness gift guide!
This is a VERY popular shopping day in the US, but not everyone is agreed on how great that is, with even some large retailers like REI opting out this year. My town of Oakland, California created Plaid Friday, with buy local initiatives designed to support small business - check if it's in your town. Everything on my gift guide can be purchased online, so you can shop 'Black Friday' without the mob scene. Jump online and support some locally-owned small businesses, buy some prezzies your loved ones will enjoy, and then strap on your sneakers for a walk in the woods!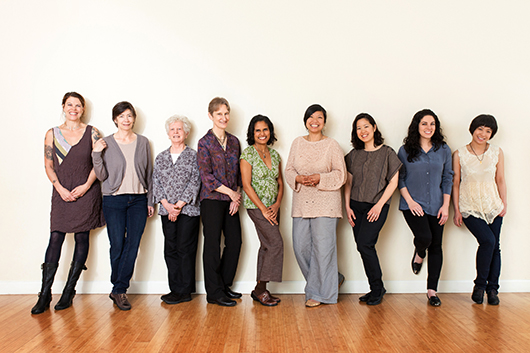 Gift Certificates for local services
Your local healer surely offers gift certificates. If your intended recipient has always wanted to try a modality, or has trouble taking time for self-care, this can be a great choice. Two East Bay healers I personally recommend who have online gift certificates include Cicuto Acupuncture and Energy Matters Acupuncture & Qi Gong.
Foodie DIY goodies
Pickling, fermenting, home brewing, cheese making: old fashioned skills are new again! For a friend who's always talking about trying one of these foodie adventures but is intimidated, more and more classes are springing up like these ones at Preserved in Oakland. And these hand made fermentation crocks from Berkeley potter Sarah Kersten are expensive but suitable to become a fermentation heirloom!
Um, Jewelry!
This section could be looong, but I'll control myself and tell you about just two beautiful local jewelry makers I know: Kyla of Impressed By Nature offers utterly unique pieces that are made from real pressed flowers. I snagged a ranunculus set that I'm in love with. Omonivie of tula in bloom creates pieces with a rich, organic feel using materials like hammered copper and horn.
Herbal and Body Care Goodies.
Of course, check out my yummy lip butter and healing balm gift sets, as well as the AcuCare kit curated by Denise of Cicuto Acupuncture. All Angelica & Peony purchases include free gift wrapping so you can gift straight from my website. Concept 47, the online home of the sweet boutique in Oakland's Temescal district, has a fantastic assortment of the best of Northern California herbalists and makers. I especially love these gorgeous teas from Semilla Botanicals, and this Falling Leaves scented candle from KarmaLit (which donates a portion of sales to local Oakland nonprofits). For remedies made with Chinese and Western herbs, shop at Five Flavors Herbs, an Oakland based herb dispensary and pharmacy with a great line of teas.
Hope you enjoy this virtual browse. Making the choice to support locally invested makers and small businesses means the love you express with your gift extends to the whole community. Thank you!